Abby Morrison
Mattanawcook Academy, 2016 / Husson University, 2022
"I have been able to create and foster lifelong friendships, not to mention the personal growth I've experienced since first becoming a Scholar."
Abby changed her major three times before truly figuring out what she wanted to do with her life, and the Mitchell Institute was there to help her every step of the way. Now in her final years of the Occupational Therapy master's program at Husson University, she knows that she has made the right choice, and that her efforts and hard work are going to pay off.

Abby Morrison
J.D. Ndayishimiye
Westbrook High School, 2017 / Massachusetts College of Pharmacy and Health Sciences, 2023
"The Mitchell Institute is more than a check. It is like a family to me."
When the COVID-19 pandemic hit, J.D. was facing a lot of uncertainties: he had to move out of Boston when colleges shut down in March 2020, and in doing so moved away from an exciting pharmacy internship at Boston Children's Hospital. Back in Maine, no part-time jobs were available, leaving this young man who was born in Rwanda with no income to use towards tuition, and also no opportunities for career-related experience. He discussed his challenges with a Mitchell Institute staff member who encouraged him to apply for a Fellowship Award to help offset his living expenses. This allowed him to return to Boston, continue his internship, and continue growing in his career.

J.D. Ndayishimiye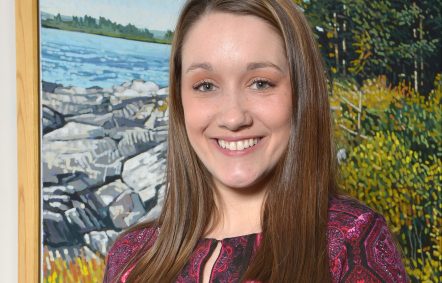 Regan Bragg
Machias Memorial High School, 2017 / Colby College, 2021
"The Mitchell Institute helped me gain a stronger sense of self and envision myself as a leader… I was able to connect with potential employers, and see what was out there in the job market!"
Regan, like so many Mitchell Scholars, is going to college to find and pursue something about which she's truly passionate, and she will take advantage of every opportunity given to excel. She wants to learn more about computer science and data, and eventually pursue a master's degree to further her goals. MILE I in Millinocket each fall has been especially impactful for her to build connections with a community of other Scholars while also growing her leadership abilities.

Regan Bragg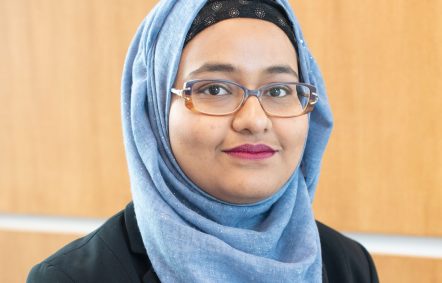 Washima Fairoz
Biddeford High School, 2018 / University of Southern Maine, 2022
"When I applied to the Mitchell Scholarship in high school, I had lost faith in myself and my ability to attend college due to very challenging circumstances. It was only the Mitchell Institute who saw the potential in me and believed in me—even more than I believed in myself."
As a first-generation college student, Washima has always felt deprived of opportunities, and she has found those opportunities—to connect, to learn, to grow—with the Mitchell Institute's system of supports. When she lost her part-time jobs and income at the onset of the COVID-19 pandemic, she was able to turn to the Institute's SOS Fund, an emergency fund for Scholars, which she credits with keeping her in college and focused on her goals.

Washima Fairoz