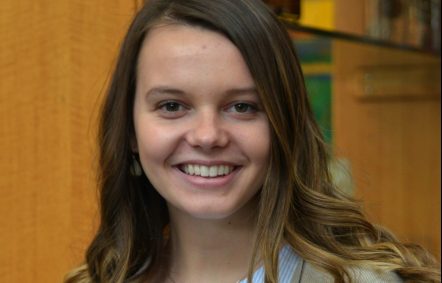 Stephanie Hill
Medomak Valley High School, 2016 / University of New England, 2020
As a biochemistry/ pre-pharmacy major at UNE, the Mitchell Scholarship has been a fundamental part of my college experience. I have attended nearly every event the Mitchell Institute has hosted, each time establishing more connections than the last. From whitewater rafting to breakfast with Senator George Mitchell, these events have given me confidence and facilitated friendships with ambitious scholars from all parts of Maine. I will be attending graduate school this fall, which was made possible in part by the Mitchell Institute: Kim, from the MI staff, kindly wrote me a letter of recommendation, and the Mitchell Fellowship Award helped me financially with application and exam fees. It is through these efforts that I am advancing closer to my career goal of becoming a pharmacist and practicing in the state of Maine.
Stephanie Hill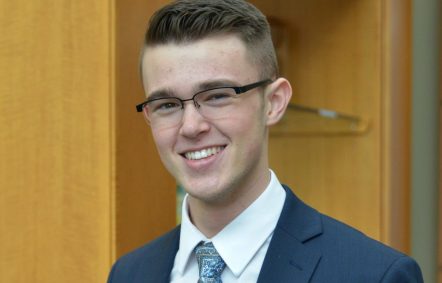 Tristan Alley
Jonesport-Beals High School, 2015 / Husson University, 2019
As a college sophomore, I struggled to find my place. That changed when I attended my first MI event, The Mitchell Institute Leadership Experience II (MILE II), where I gained the confidence I needed to move forward. This energizing experience gave me the initiative to become more involved, soon after becoming the MI student ambassador for Husson University. Attending the always well-planned events fostering such positivity has led me to uphold similar efforts in my own life. As I have spent more time with my MI family, I have realized the enormous impact Senator Mitchell and the organization he founded have not only had on me, but on more than 2,700 other Maine students. After attending the President's Reception for Mitchell Scholars this fall, I was contacted by a member of the Office of Advancement who is also a Mitchell Scholar looking for student involvement in organizing upcoming events. This is just one case of the network of Scholars always ready to support one another, adding to the evidence that this is "more than a scholarship." The network of Alumni constantly shows their support for both undergraduates and graduates, which I'm excited to become a part of after graduation next year. It is comforting knowing that my MI family is behind me, offering continuous support in my future endeavors.
Tristan Alley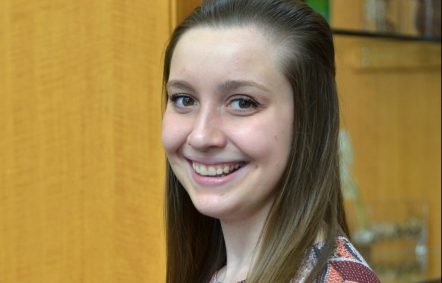 Shania Gagnon
Van Buren District Secondary School, 2015 / University of Maine at Augusta, 2019
The Mitchell Institute has become like a second family to me. Yes, they have helped me financially throughout my college years, but they are more than just a scholarship. They have helped me grow as an individual through boosting my professional skills and resume writing, but also through getting to know who I truly am. I know I can always rely on both the staff and fellow Scholars to help each other out in a time of need.  I know that anytime I need anything — whether it is an ear to listen, a kind word of advice, or ways to find connections and more — that the MI will always be there to help. As the Scholars are always told by MI staff, "the more we know you, the more we can help you." I believe that the Mitchell Institute will be around to help for as long as I can envision.
Shania Gagnon