With the fall semester well underway, our newest Mitchell Scholars are busy adjusting to the pace and rigor of college coursework as well as the vital business of making new social connections. Fortunately, wherever there are two Mitchell Scholars, there's the potential for a strong friendship. That's how it was for Maguire Anuszewski (below left) and Alexander Wilde, the 2019 Mitchell Scholars from Winthrop High School and Houlton High School (respectively), who graduated from Brown University this past spring.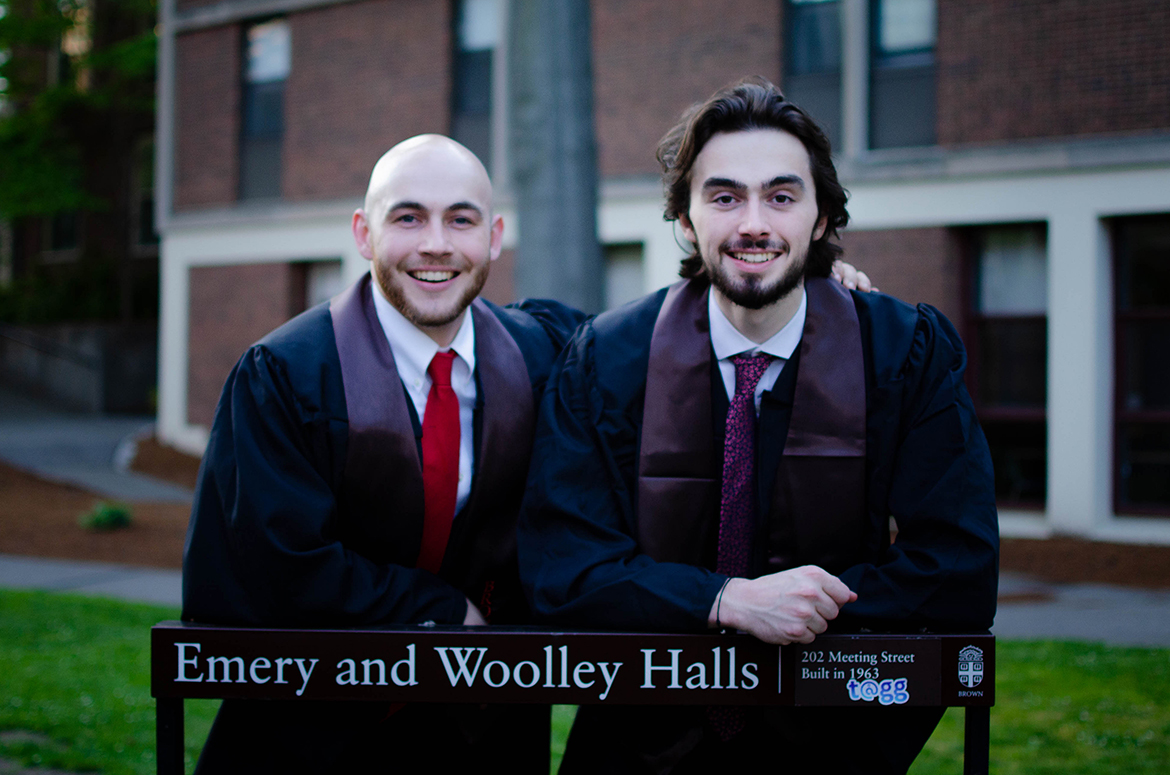 In sharing some commencement photos with the Mitchell Institute (including the one above), Maguire offered this reflection on his Mitchell Scholar experience at Brown and the privilege of going through it with Alex:
"If you remember, I ended up meeting Alex at the Welcome Celebration as a senior in high school. We lived on the same floor in my freshman year, took Intro Neuro together, endured late-night study sessions, early morning lifts, and even played in a fantasy football league together," said Maguire, who is now enrolled at the Warren Alpert Medical School of Brown University. "We are both based in Providence and have continued our friendship. The Mitchell Institute is truly so much more than a scholarship. I can't say how grateful I am for the Mitchell Institute's support of my education over the past four years. The social connections, leadership experiences, and financial support have been invaluable."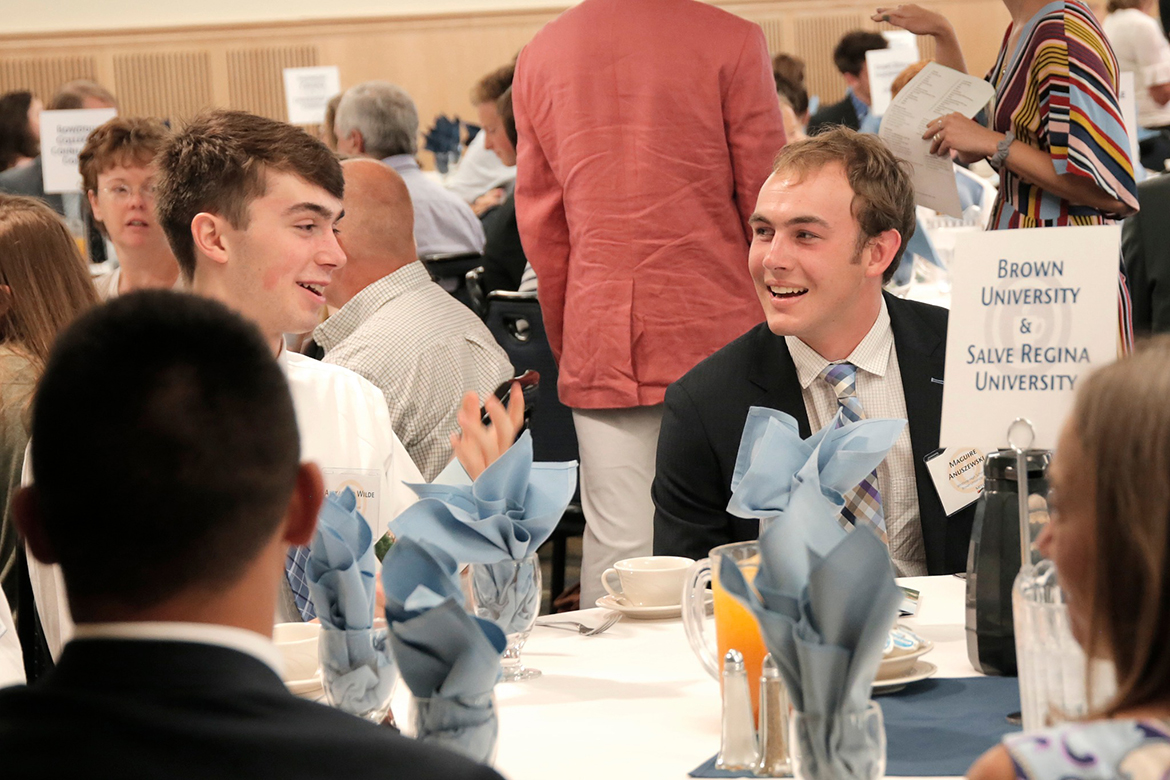 After Maguire shared the commencement images, we couldn't help but dig up a shot of the two of them meeting at the Welcome Brunch back in 2019, not long after they graduated from high school.
---
For his part, Alex says the opportunity to meet a classmate at the Welcome Celebration made the transition from Houlton High to Brown a little less intimidating.
"Heading into Brown, I was extremely nervous that my high school education was far inferior to my peers'. Before the first day of classes, I frequently questioned whether I belonged at a top school. However, connecting with Maguire, who shared my experience, instantly calmed my nerves and gave me a sense of community," said Alex, who plans to take the MCAT, volunteer with a local hospital, and pursue biotechnology-related internships in the coming year.
"From our initial meeting at the Mitchell Scholar event to meeting again in line for our dorm keys, I knew he and I would instantly connect," he continued. "After learning more about him, I realized that Maguire and I not only had similar upbringings but also similar values and interests. Now that I have the time to reflect on my four years at Brown, I look back on our meeting and truly understand the importance of connecting with a fellow scholar before move-in day. Maguire and I leaned on each other throughout our four years at Brown, and his friendship truly allowed me to feel a sense of belonging and community in an otherwise unknown and trepidatious environment."
Whether you're a new Mitchell Scholar or one of the first from 1995, it is our hope that you stay connected with each other and with the Mitchell Institute. When we say it's #morethanascholarship, that's true for a lifetime.